FIVE CIVIL ENGINEERING TRAINEESHIPS GRANTED
Our Applebridge Academy has granted five civil engineering & construction traineeships in the areas of bricklaying, groundworks & site management as part of our first bespoke programme in collaboration with MFC Foundation.
The nine-day course ran for three weeks in June at MFC's Herlingshaw Centre in Teesside and provided twelve promising students the opportunity to gain direct access into the construction industry through a traineeship.
Our course involved a live question & answer session with our construction director, a first-hand visit to our Wynyard site to witness the full civil engineering process and an exclusive interview with our directors. The MFC Foundation prepared the students for their traineeship interviews by delivering bespoke employability training and advice that provided them with the best chance of securing employment within the Applebridge Family.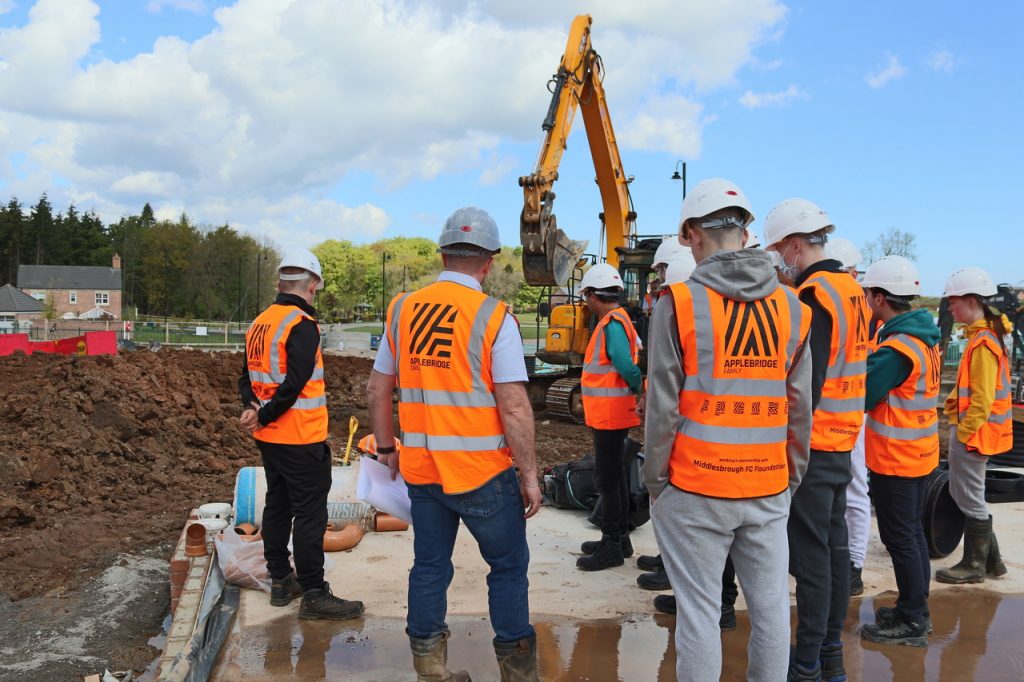 'I am really thankful to you for organising this programme and for giving us the wonderful chance to get training at Applebridge.' – Student completing Applebridge Academy Programme.
The goal of the Applebridge Academy is to recruit, educate & support the development of new and existing staff members with the aim to provide a facility and support structure to recruit the next generation of Applebridge. We will also offer reskilling and employment opportunities to candidates from outside of the industry, as well as upskilling programmes to our existing staff.
We will be launching more fantastic opportunities throughout the year.
For more information on any of our training opportunities please email: Judith Rooney
Applebridge is 'engineering the foundations of tomorrow, today.'