Applebridge Family  joins the 5% Club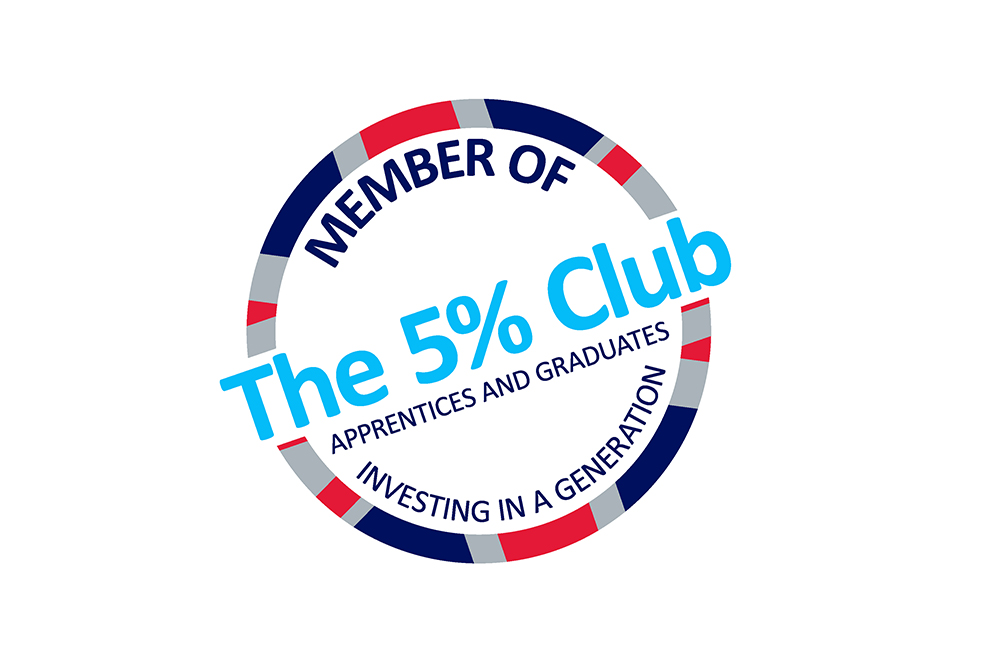 We are thrilled to share the news of our recent membership in the prestigious 5% Club. This significant step forward aligns perfectly with our ongoing efforts to cultivate and invest in the future talents of the construction industry. As a contractor based in Middlesbrough and Yorkshire, we are dedicated to playing a pivotal role in shaping the next generation of skilled professionals.
The 5% Club is an influential and dynamic employer-led initiative, aimed at fostering a flourishing UK economy through extensive 'earn and learn' opportunities. As a new member, we have pledged that within five years, 5% of our workforce across our group of businesses will be engaged in apprenticeships, sponsored student programmes, or formalised training schemes. This commitment is a reflection of our strategic vision to nurture and support the upcoming generation of construction experts.
Our recent accolade as the 4th best SME Apprentice Employer in the UK in 2022 is a testament to our long-standing commitment to apprenticeship and training programmes. Joining the 5% Club is a natural progression of our commitment, further enhancing our role as a leader in innovation and growth within the construction sector.
Andy Ray, our Group Operations Director, expresses his excitement about this new venture, stating, "Joining the 5% Club marks a significant milestone in our journey towards empowering young talent. It's not just about fulfilling a quota; it's about nurturing a skilled, diverse, and dynamic workforce capable of propelling our industry forward. We are excited to embark on this path and look forward to making a substantial impact in the lives of our future professionals."
In line with our commitment to the 5% Club, we will be providing transparent reports on our progress in our Annual Report or equivalent documents. This will ensure accountability and visibility of our efforts in advancing skills development.
This initiative is not just about business growth; it's about contributing to the broader economic prosperity of our region. It is an embodiment of our commitment to driving sustainable growth and innovation within the UK construction sector.
To learn more about the 5% Club, please visit https://www.5percentclub.org.uk/