Shortlisted for the North East Charity Awards
Applebridge are proud to announce that, along with our Family of businesses, we have been shortlisted for the #NECharityAwards under the 'Outstanding Charity Support by Small to Medium-Sized Companies.'
Our partnership with the MFC Foundation saw 30,000 free school meals, distributed to 2,500 families, across Teesside.
We would like to recognise the dedication shown by MFC chefs, Applebridge staff, their families and MFC Foundation volunteers and the hub workers. They all worked each day, to ensure the families had access to freshly cooked meals, Without all your time and support, this would not have been possible.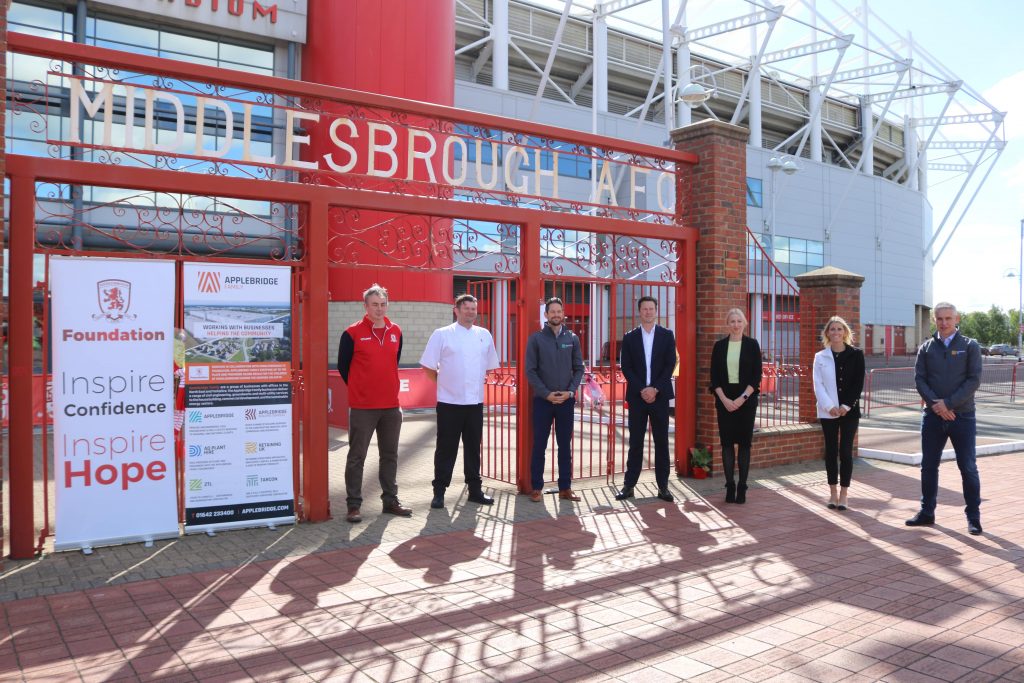 All of the Applebridge Family businesses contributed towards the scheme, with a collective £40,000 donated. We were inspired by the work of footballer and MBE, Marcus Rashford after his work with the End Child Poverty campaign.
The Applebridge Family were very honoured to 'step up to the plate and serve the community' when times were very uncertain. To be recognised for that contribution by the North East Charity Awards, amongst many other inspiring people and businesses, is humbling.
Join the Applebridge Family to celebrate all the finalists shortlisted in the awards on Thursday 3rd December from 6.45pm. The winners of each category are announced in a special event, held across social media.
Keep an eye on our social media and for the hashtag: #NECharityAwards
Across social media – #NECharityAwards
Twitter – @ApplebridgeCL
Instagram – @applebridge_cl
Facebook – ApplebridgeC
LinkedIn – Applebridge
The Applebridge Family is made up of a collective of businesses serving the construction industry:
Applebridge
Applebridge Building Services:
Geocast
Tarcon